Based on my readings of adult learning theory, I have come up with a list of many of the qualities that should be the foundation for professional learning programs. They include or should be based on the following…
trust
collaboration
active engagement
project based
enjoyable experience
respect
personal interactions
small groups better for communication and learning
leaders encouraging yet insistent
supportive
important goals
relevant learning
can be used right away
clear roadmap to final outcome
inquiry
reflections
conversations
sense of purpose based on core beliefs
ongoing and long-term learning – not one shot events
ownership
value participant's experience and ideas
follow-up support
job-embedded learning
connected to current job context
Different modalities of learning (provide for different learning styles)
self-directed
action learning
experiential learning
sharing of information
informed by research
social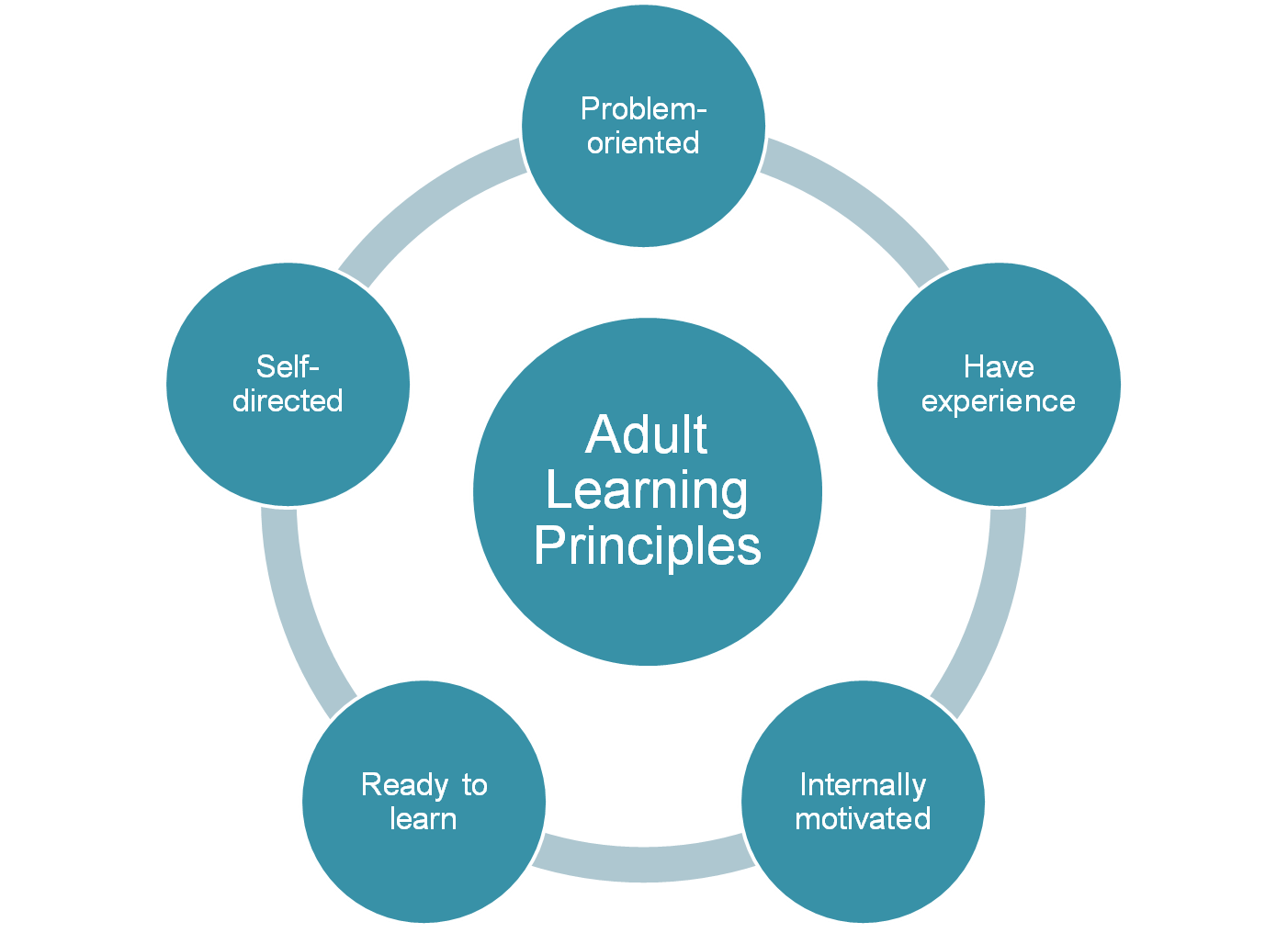 My current experience with adult learning and professional development has been varied. Some of the trainings/programs do not align with adult learning theory and some definitely do. In my experience, I have attended many professional learning seminars or speakers that have covered topics that have not been near and dear to my heart (have not helped me to further my teaching goals). Oftentimes, these are one shot events and don't have any follow-up or guidance what-so-ever after the session is finished. I am very often excited and energized by these experiences, but don't actually put the new learning to use. When I get caught up in my day-to-day teaching, these new ideas get put into a pile on my desk and I forget about them. This doesn't fit with the idea that adult learning should be ongoing and long term and should have follow up support.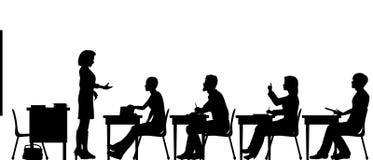 In addition, many of the trainings that my district puts together for our in-service days, are geared toward the "masses". I teach intervention math and reading groups and many of the trainings we receive from the district aren't at all related to my teaching situation. I get frustrated because I feel that I am wasting my time sitting through something that doesn't pertain to me or my students. I feel that my time could be better utilized with more personalized training and professional development opportunities. This doesn't fit in with the adult learning theory that states that learning should be relevant and connected to my current job context.
On the other hand, there are many professional development programs that I feel have been very valuable to me and have followed adult learning theory well. Some of these include book study groups that were optional to join. We were able to choose the book and the group participants. We were also able to choose the dates, times, and locations that we met. These groups were social, we shared information, the topics were relevant to our current situations, and were self-directed. We trusted the other members of the group and collaborated with each other to learn and discuss the new material. The learning was ongoing, was in a small group and we had ownership over the book we chose and how we discussed it.
Another professional development that is based on adult learning theory is classroom visits. As teachers, we are often in our own little worlds. We don't "get out much" to see how other teachers teach. We can learn so much from visiting other teachers' classrooms and seeing how they teach. I have done this before and it is immensely helpful. After the classroom visit, we had a debriefing session, in which we could ask questions and get things clarified. We could also follow up with emails and phone calls afterward. The teacher that is being observed feels that their ideas and methods are valued and is excited to share with others. The teachers who observe get to see other perspectives, ideas, and strategies that they might not have thought about before, or had forgotten about. The adult learning theories that this method follows are that it is social, collaborative, supportive, reflective, action based, relevant, is the sharing of information, and can be ongoing.
Our PLC teams also follow adult learning theory well. We work together on grade level teams to look at student data, discuss learning difficulties, and come up with strategies that we will try out in our classrooms. We then come back together, discuss if the strategies were effective or not, look at student work and data, and fine-tune our strategies. This is a continuous, cyclical process in which student learning is our main goal. We respect and trust each other. We collaborate and are actively engaged in the process. We value the experience and ideas of our colleagues. PCC's are definitely job-embedded learning and directly relate to our teaching contexts.
These are just a few examples of the professional development programs/opportunities that I have experienced throughout my teaching career. Some of them follow adult learning theory and others do not. As a teacher leader or administrator, I will try to consciously keep the ideals of adult learning theory and the experiences I have had in the past (both positive and negative) in mind when putting together professional development opportunities for my colleagues or staff. Our goal should always be to enhance student learning and should be the foundation of all professional learning. Keeping this in mind and the ideals of adult learning will definitely help when deciding professional development topics and the structure of the programs and the learning itself.