Course Description:
This course is an exploration of the administrative process, role of leadership, theories related to administration and leadership, and an examination of the basic principles of leadership, work motivation, decision-making, and communication. In addition, the course examines the principles of school culture that influence student achievement.
Washington Principal Leadership Standard 1
Visionary Leadership: A school or program administrator is an educational leader who has the knowledge, skills, and cultural competence to improve learning and achievement to ensure the success of each student by leading the development, articulation, implementation, and stewardship of a vision of learning that is shared and supported by school/program and community stakeholders.
Strand 1 – Advancing a school- or program-wide shared vision for learning. Residency
Articulate purposes and rationale for a site-specific vision for learning consistent with the district-wide vision. Demonstrate how schools develop an inclusive shared vision that promotes success for each student.
Strand 2 – Putting the vision for learning into operation. Residency
Identify objectives and strategies to implement a school vision. Analyze how systems are affected by a shared vision and suggests changes to an existing system. Demonstrate ability to develop school improvement plans that align structures, processes, and resources with a vision.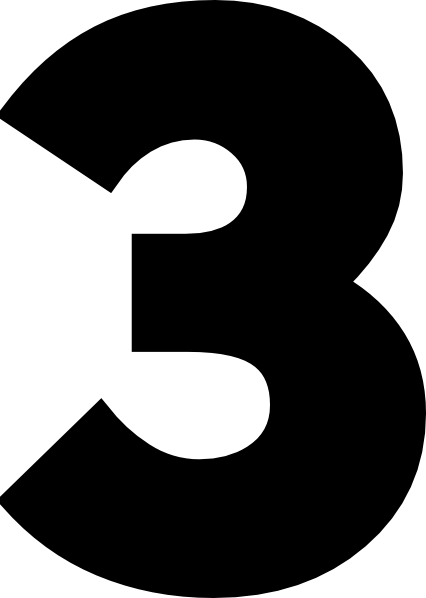 Strand 3 – Developing stewardship of the vision. Residency
Demonstrate understanding of the leader's role as keeper of the vision while establishing a means to involve stakeholders in keeping the vision. Evaluate how the vision serves the needs of students, staff and community. Demonstrate understanding of how to use the vision to facilitate effective communication, nurture and maintain trust, develop collaboration among stakeholders and celebrate efforts and achievement of the vision.
Washington Principal Leadership Standard 5
Ethical Leadership: A school or program administrator is an educational leader who has the knowledge, skills, and cultural competence to improve learning and achievement to ensure the success of each student by acting with integrity, fairness, and in an ethical manner.
Strand 1 – Using the continuous cycle of analysis for self-assessment of professional leadership Residency
Understand and exemplify the standards, responsibilities, and indicators for the principal's role in a democratic school. Create a professional growth plan, identifies needed growth, plans professional growth activities, and gathers evidence to document that professional growth leads to school improvement and increased student learning. Engage in self-analysis of own values, behaviors, and dispositions, including awareness of own ethnicity/culture as it relates to others.
---
Course Goals:
The goal of this course is to give those leading and working in Washington Public Schools the ability to:
Competence (Knowledge)
Demonstrate the knowledge and skills needed to be effective leaders and administrators (Standard 1,3)
Actively explore and reflect upon the nature of leadership, collaboration and inclusion, and empowerment in school settings. Understand the expectations the public holds for school leaders (Standard 1,2)
Demonstrate familiarity with the ISLLC Standards for School Leaders, the Washington Principal Leadership Standards and their indicators (Standard 1)
Be able to draft a Visionary Leadership Analysis (VLA) of their own school (Standard 1,5)
Be able to draft a Reflection on Leadership Standards to critique and recommend areas and methods of improvement in their own leadership skills (Standard 1,5)
Demonstrate an understanding of current research findings in educational leadership and analyze and reflect on implications for practice in their own school context (Standard 1,6)
Demonstrate an understanding of contemporary issues affecting education. (Standard 6)
Comprehend literature, research, and theory associated with organizational climate, particularly as it is manifested in schools (Standard 1,2)
Understand research and scholarship on school culture and its relationship with meaningful school vision, values, and goals (Standard 1,2)
Leadership (Application of Knowledge)
Involve and empower stakeholders to articulate and accomplish the mission and vision of a school community (Standard 1,4)
Assess their own leadership style and articulate their own professional philosophy about education and school leadership (Standard 1,5)
Identify characteristics of and designs strategies for a collaborative work environment within the school (Standard 1,2)
Analyze data gained from multiple stakeholders to diagnose and evaluate the development, implementation, and sustainability of a vision (Standard 1,2)
Utilize data gained from multiple stakeholders  to identify perceptions of the work environment (Standard 1,2, 4)
Demonstrate leadership dispositions that convey a missions-focused perspective of school leadership aimed at leading schools to a culture that respects and cultivates the spiritual dimension of humanity exemplified by care, reconciliation, character development, openness, mutual respect, trust, and freedom to learn. (Standard 4,5)
Dispositions (Character)
In addition to gaining Knowledge and Applied Knowledge the student should demonstrate leadership dispositions related to each standard as follows:
In addition to gaining Knowledge and Applied Knowledge the student should demonstrate leadership dispositions related to each standard as follows:
Dispositions for WPL Standard 1: The candidate's required course product (VLA) should provide an opportunity to demonstrate and discuss the following dispositions:
16. the educability of all students;
17. high standards of learning;
18. continuous school improvement;
19. culturally responsive programs and leadership;
20. ensuring students' success;
21. willingness to continuously examine one's own assumptions, beliefs, and practices.
Dispositions for WPL Standard 5: The candidate's required course product (VLA) should provide an opportunity to demonstrate and discuss the following dispositions:
the right of every student to a free, quality education;
bringing ethical principles to the decision-making process;
subordinating one's own interest to the good of the school community;
accepting the consequences for upholding one's principles and actions;
using the influence of one's office constructively and productively in the service of all students and their families;
development of a caring school community.
---
Eight Keys to the Spiritual Dimension of Leadership
Throughout the Leadership in Education course, we were asked to reflect on the eight keys to the spiritual dimension of leadership. I really appreciated being able to learn more about spirituality in leadership and the morals and values of an effective leader. Nowhere else have these important characteristics been discussed and studied. Yet, they are so very critical to being a successful leader and human being.
Key 1: The Principle of Intention or Moral Purpose
Before making a plan of action, it is important to think about what you want to happen. If we don't have an underlying intention, we won't have a guide in which to follow when making decisions. We won't have a destination or end point in mind. If we don't know where we are ultimately going, we can't know the way to get there. We need to know ourselves and be clear about our own intentions and why we feel the way the we do. We need to ask ourselves…What are the underlying emotions or thoughts that are guiding my intentions? What is motivating me to have those intentions? In order to be effective leaders, our intentions should be focused on helping others. However, we can help ourselves in the process. Our intentions are sent out as energy into the Universe in a ripple effect, and touch more lives than we can ever know. "We all affect eternity by our thought patters, our words, and our deeds" (Houston, Blankstein, & Cole, 2008). This is a heavy load to bear! I never really thought that far out. I know that my actions and intentions affect others, but I hadn't really considered the idea that they will affect eternity. When I really think it through, I see how this happens. I can affect one person and that may change how that person relates to another person. This pattern is continuous. We all make impacts on others and those impacts can change lives and future lives. As a Safety Net reading and math teacher, I need to think about my underlying intentions about my students. I know that they are struggling in either reading or math, but my assumptions are that all students can learn and achieve. If I keep this in mind while teaching and planning lessons, I will continue to have high expectations for my students and will creatively work toward meeting their needs. I will advocate for them and will involve other stakeholders, such as parents, in helping students achieve their goals. If I wasn't consciously aware of my intentions, I might not expect as much out of my students.
Key 2: The Principle of Attention
We are always telling our kids to "pay attention". But what does it really mean? What does it mean to give something or someone your attention? "Attention is a way of focusing energy – your energy: mental, physical, and emotional (Houston, Blankstein, & Cole, 2008)." By focusing our energy and tuning out distractions, we make choices about what we are attending to. As a leader it is important to know what we want to focus our attention on based on our intentions and our plan of action. If we focus energy on things or people that will further our intentions, goals, and plans, we are on the right path. If we get distracted by everything that comes at us daily, we can get side-tracked easily. There is a very interesting study that was done on attention and focus. https://www.youtube.com/watch?v=vJG698U2Mvo I have shown this to my students and had them try it out. We then talked about attention. What you plan on focusing on is what you usually attend to. What you don't plan on focusing on is hidden or tuned-out.
Key 3: The Principle of Unique Gifts and Talents
Each of us has our own gifts and talents, which we need to uncover and cultivate. When I think about this, I think about a farmer with a field to plant. The farmer needs to research and learn about which crops will inherently grow better in the climate, location, and soil type that she has. Once she figures out which crops to plant, she needs to constantly be tending to and caring for the plants in order for them to maximize their growth and realize their true potential. We are like the farmer in this scenario, except instead of finding out which crops will do best in the environment that they will be grown in, we need to look inward to see what gifts and talents will grow the best within ourselves. Once we figure out what those are, we need to tend to them and continually help them along in their growth and development. As teachers, we help our students to find and cultivate their own gifts and talents. As administrators or teacher leaders, we help our colleagues to uncover, grow and celebrate their strengths. In order to find out what our gifts are, it is important to try new things and take on new challenges. If we don't take the time to try new things, we may never uncover the hidden jewels that are our talents and our passions.
Key 4: The Principle of Gratitude:
A couple of quotes from the book Spirituality in Educational Leadership resonated with me. "Have an attitude of gratitude." "Gratitude creates plenitude." These are good things to keep in mind and they are catchy sayings which helps us to remember them. Sometimes we get so busy with our own "stuff" that we forget to thank people who have helped us or have done something for us. We should take a few minutes to thank them. This small courtesy can really change someone's life and/or feelings about them self. During my first year of teaching 3rd grade, I had a student who was very challenging and didn't even want to be at school. I worked hard to make a connection and get to know this student better. The student came to have a growth mindset and loved coming to school. At the end of that first year of teaching, this student's mom took the time to write a thank you letter to me and also sent it to my principal to let him know what a positive change she had seen in her daughter that school year. One of the things she said in the letter was… "The most dramatic change we see in M is her improved self-image. Her (I can't) attitude has been transformed into one of (I can, if I try). M now talks about college, when just one year ago, she said she was going to quit school as soon as she could. Now she really enjoys going to school; looking forward to Mondays, rather than longing for Saturdays." This letter has made such an impact on me. When I am having a hard day, I look back at that letter to remind myself of why I am a teacher and that I can do it! I remind myself that I am making an impact on my students. As an administrator, I think it is critical to take the time to thank teachers, parents, students, and community members for things they do to help. You never know what an impact it will have on them. I know that I am encouraged to do my best and exert extra effort when someone has appreciated what I have done.
Key Five: The Principle of Unique Life Lessons
"One of the difficulties many people have when confronted with a problem is that they start stepping forward to meet it when often more progress may be made by stepping back" (Houston, 2008). Usually when I encounter a problem or a difficult situation, I try to figure out a solution right away. I want to get past it as soon as possible. However, I should take the time to look at the whole situation and see the big picture before I jump in to try to solve the problem. I try to look at problems or mistakes as learning experiences. Just as in growth mindset, mistakes "grow your brain" more than getting the correct answer right away. Mistakes, problems, and difficult situations are the things that help us grow as human beings. However, we usually try to stay out of those situations or avoid them because they are uncomfortable. I also try to keep a positive frame of reference when I'm in a difficult situation. It's all how we perceive the problem as to how it will affect us.
Key 6: The Principle of Holistic Perspective
There is a children's picture book based on an old Indian folktale, called Seven Blind Mice. Here is an excerpt from the Amazon.com listing about the book which illustrates the sixth key principle. "It's a pillar," says one. "It's a fan," says another. One by one, the seven blind mice investigate the strange Something by the pond. And one by one, they come back with a different theory. It's only when the seventh mouse goes out-and explores the whole Something-that the mice see the whole truth." Each mouse only notices a part of the "whole thing" and doesn't get the full picture. They are all very wrong in their assumptions about what the "thing" is. When one mouse finally explores the "whole thing", they all finally know what it actually is.
As leaders, it is our job to be that final mouse who explores all the details to find the whole. That mouse went back and shared his findings with the other mice. We can share our findings as well. We can help others to see the whole picture, along with the details.
https://www.amazon.com/Seven-Blind-Mice-Reading-Railroad/dp/0698118952
I also really like a particular quote in our text for this key principle. "Enlightened leaders help others recognize not only that they are part of something larger than themselves, but also that every part is vital and important to the success of the whole." We can look at our school staff as the "whole picture" and each person is an integral part to the whole. We all work collaboratively to create the whole.
Key 7: The Principle of Openness
"Openness involves letting things in, especially things you don't want to hear, and letting things out, as in openly speaking your truth, especially when it is not popular or good politics." The recent presidential election in America has shown us that people are not as open as they hoped or claimed to be. Being open to only views that match your own is not truly being open. Being open is being able to listen to other perspectives and share your own in a civilized way. It does not mean you have to change your views. However, if we are open to listening and also to sharing our ideas, we might as a country come to an understanding of each other and be able to work together and get along. We might need to remember the saying, "Do unto others as you would have them do unto you." We can think about how we might feel if we were the other person and ask ourselves the question of how we would want to be treated? This sounds like an easy thing to do, but I think the principle of openness is the hardest one to do in practice.
Key 8: The Principle of Trust
"Trust that people are innately good and treat them accordingly." (Houston et al., 2008, p. 32)
I think along with being a trustworthy person, we need to put our trust in others as well.
"The very act of trusting people unleashes a powerful force that empowers them and brings out the best in them."  (Houston et al., 2008, p. 32)  Just as students will rise to the high standards we ask them to meet, so too will others rise to meet the challenge of our trust in their abilities. We have a choice in how we relate to others. We can have a trusting attitude, or we can micromanage and give others the feeling that we don't trust them to follow through. As a leader, I will strive to be both trustworthy and trusting. "If you are kind, people may accuse you of selfish, ulterior motives; be kind anyway." Mother Teresa
---
During this class, we also reflected on the six Washington State Leadership Standards and analyzed our strengths and weaknesses related to those standards based on managerial and personality assessments that we took. The following are summaries of the six standards and an action plan to achieve the standards.
Standard 1 – Visionary Leadership
The first WSP standard focuses on visionary leadership. This standard moves from creating a shared vision, to implementing that vision. It concludes with continual evaluation, communication, and collaboration in order to follow through with and/or make adjustments to the shared vision. The foundation of this vision is the improvement of student learning and growth and success for all students. The school vision should be aligned with the district vision and should be co-developed and supported by the school and community stakeholders. The principal should be able to articulate this vision in order to increase understanding and support. The vision should be based on student data and research-based strategies of instruction. The vision must be constantly evaluated and adjusted by looking at student data, changing circumstances, cultural competence, and identification of barriers to success. Objectives and strategies to carry out this vision must be identified and analyzed and resources need to be addressed. Along with this process of the evaluation of effectiveness comes the giving and receiving of feedback to help guide further steps and plans. This evaluation should determine how the vision is meeting the needs of students, staff and the community. Along with making adjustments and creating shared responsibility, celebrating successes toward the progress of the vision is critically important.
Standard 2 – Instructional Improvement
The second WSP standard focuses on instructional improvement. It emphasizes establishing and maintaining an effective school culture, improved student learning, and intentional professional development. Student learning and cultural perspectives and customs need to be taken into account when developing a School Improvement Plan. The principal should encourage collaboration between all stakeholders and should use a variety of strategies and systems to promote student success. Continuous learning should be the school mantra for both student and staff development and learning. Programs, systems, and technology should all be continuously analyzed to determine whether they are contributing to student growth. Staff should feel that everyone is on a team together to improve student learning and should participate in a continuous cycle of analysis, assessment, and collaboration to increase student growth. The principal should supervise instruction while continuing to hold the trust of the staff. The principal should also help staff to look at curriculum, instructional strategies, and assessments to align them with school, district, and state learning goals. A principal should keep in mind students' language, cognitive, and cultural needs when looking at instruction and strategies. The WA teacher and principal evaluation criteria should be used to reflect on and analyze a principal's own growth and needs, along with guiding teachers and staff to analyze and reflect on their own areas of success and areas of needed growth. A principal should help to determine the barriers to student growth and help to create plans for how to overcome them. Based on student learning and staff needs, a principal should help to collaboratively create a staff development plan and should work to build leadership capacity among stakeholders. Supervising, coaching, and helping to create a cycle of inquiry for student learning are all critical roles of the principal in order to ensure that the school is offering its students the   most effective teaching techniques and skills in order to advance their growth and learning.
Standard 3 – Effective Management
The third WSP standard focuses on effective management. It emphasizes using a continuous cycle of evaluation and reflection to improve student learning by analyzing systems, management of the organization, operations, and resources, to ensure a safe, effective, and efficient learning environment. A principal should model, inspire, and collaborate with others in this continuous cycle of analysis. Organizational theory is the basis for the development of procedures and programs to promote safety, behavior management, equitable practices, and increased student learning. A principal should be aware of and comply with legal and ethical issues and bargaining agreements. The principal should maintain records and practice confidentiality of those records. Communication, collaboration, and feedback are all critical to the effective management of a school. It is also important to encourage shared responsibility of management operations. The principal needs to take into consideration how financial, human, material resources, and scheduling affect student learning and how to maximize these resources for the benefit of all students.
Standard 4 – Inclusive Practice
The fourth WSP standard focuses on inclusive practices. It emphasizes collaboration with families, diverse communities, and mobilizing community resources to ensure equitable practices and achievement for all students. Family engagement positively affects student success. It is important to reach out to, include, and involve families and diverse populations in the support of students. We assume that all stakeholders have the best interests of students in mind and want students to learn and achieve. Culturally responsive techniques should be used when communicating with families and communities. Staff, families and stakeholders are all part of the school team and should regularly collaborate together and work to build positive relationships with each other.  The principal should make sure that students are taught about biases and stereotypes and are given the opportunity to interact with students who are different from themselves. This standard also includes mobilizing community resources and funds for student achievement.
Standard 5 – Ethical Leadership
The fifth WSP standard is ethical leadership. It focuses on increasing student success through self-assessment of professional leadership and by being fair and ethical. The principal should create a professional growth plan which identifies strengths and areas for improvement, with plans for professional learning and assessment, in order to further student achievement. It is also important for a principal to analyze their own biases, values, and behaviors. One must lead based on high moral and ethical standards and stay within legal frameworks. Others must be treated with fairness, respect, dignity, and equity. The principal must acknowledge their own values and beliefs and use them to guide their actions and decisions. They must also serve as a role model for the highest standards of ethics, fairness, respect, and equity.
Standard 6 – Socio-Political Context
The sixth WSP standard is socio-political context. This standard focuses on understanding and influencing local, state, and national policies as they relate to education, in order to improve learning and achievement. Schools have a responsibility to contribute to a democratic society and advocate for equitable services and funds to benefit all students and families. A principal should develop systems that value diversity and prepare students to live and participate in a democratic and global society.
Course of Action Plan
The WSP standards document gives excellent ideas for growth for each of the six standards. In order to enhance my leadership skills, I would like to delve more into my school's current continuous improvement plan in order to better understand the details of my school's vision and goals. I also plan to continue to participate in my PLC group within my school to further my skills in the cycle of continuous improvement through analyzing student data, creating formative assessments, collaborating to come up with effective strategies and systems, and reflecting and making adjustments on those as we analyze student data. I plan to lead parts of staff meetings and staff developments in order to practice working with groups of adults. I also think it would be very beneficial to observe or talk with staff from different schools to get a wider perspective on effective administrative practices.
I would like to be on a hiring team for prospective staff members so that I can learn more about the process of hiring the most effective people. I would like to go on more learning walks around both my own school and in classrooms at other schools to see different teachers, strategies and systems in action. I would like to attend budget meetings with my principal and office manager to learn more about the effective use of school resources and the challenging decision making process when it comes to how to allocate school funds equitably. I recently researched school discipline theories and systems, but would like to learn more about best practices in the area of school-wide and differentiated discipline. I need to delve more deeply into my own teacher contract in order to understand the language of the contract so that as an administrator, I will have a foundation of knowledge in this area.
In order to build up my experience in working with families and community members, I would like to attend a school board meeting and become more involved in the school PTSA program. I would like to look into community opportunities and funding sources or grants to benefit our students.
Through doing all of these things, I feel that I will be able to learn more about the role of school leadership and will be helping myself to learn about and internalize these six WSP standards. I will also be learning more about myself, my values, leadership, and management styles and will be working to create my theory of action on which to base all of my future decisions as a school administrator.
---
During this class I worked on two large projects to help me to build my leadership skills. One of them was an annotated bibliography on discipline issues and approaches. The other was a Visionary Leadership Analysis (VLA) in which I analyzed my current school's visioning and decision making processes and based on school data, reflected on the effectiveness of the school in meeting its goals and realizing its vision through collaboration and communication.
Annotated Bibliography: Discipline Issues and Approaches
Through the articles that I read and the research that I studied related to discipline in schools, I have come to some conclusions regarding effective discipline models and strategies. According to Fenning et al. (2008) 72.5% of administrators surveyed felt that discipline issues were an increasing component of their jobs. Discipline is something that every school and every individual teacher must contemplate and determine which system and strategies they will use. "The important realization is that there is not one perfect discipline approach. Teachers must discover what works best for themselves, their students, and their specific situations" (Morris, 1996, p. 12). That being said, teachers and administrators need the tools and knowledge about research based discipline strategies in which to choose from. Alsubaie (2015) states that teachers should take courses on effective, research based discipline strategies.
Morris (1996) states that discipline fits into two broad categories, reactive and proactive. Reactive discipline is punishment without instruction and often includes exclusionary methods. Proactive discipline is when a plan is in place for how to deal with behavior issues before they arise and has a teaching element to it. Morris (1996) states that the majority of research that he studied showed that the proactive approach to discipline is more effective than the reactive form. However, the reactive approach seems to be much more common in schools. Fenning et al. (2008) conducted a research study on high school codes of conduct handbooks and found that suspension and expulsion were the most common consequences for all types of behavior, including mild behaviors. Proactive discipline consequences only occurred 10% of the time in the codes of conduct. Lewis and Burman (2008) surveyed teachers to find out what management style they preferred to use, based on the three categories of Control (teachers in charge), Management (teachers organize students to make decisions), and Influence (student voice is equal to the teacher's voice). They found that overall, teachers would like to have more student input in classroom discipline decision making. More teachers chose the Management and Influence styles over Control. However, they found that there were many roadblocks to including more student voice. These roadblocks include the following: too many things to do, class size, classroom size/layout, and a lack of administrator support.
A variety of different discipline systems and strategies were covered within my research including behavior modification/assertive discipline, Restorative Justice (RJ)/Restorative Approaches (RA), Love and Logic, and Positive Behavior Supports (PBS). Palardy (1996) said that behavior modification and assertive discipline (both based on a system of rewards) have been shown to be successful, but that they have many drawbacks to their use. He states that they should not be the only discipline method used in schools and that they don't work with all students, in all situations. These two systems treat the symptoms and not the causes of the behavior. They usually only offer short-term benefits and don't always transfer to new situations. Palardy (1996) also feels that these systems devalue a student's self-discipline. He concludes that teachers should try to get to the root of the problem behavior, foster student self-discipline and also use preventative discipline methods in addition to reactive ones. McCluskey et al. (2011) took a deeper look at RA/RJ (based on repair, restoration, and prevention, rather than punishment) and found that according to research, it seems to have had a "positive and sustained impact on most schools" (McCluskey et al., 2011, p. 105). However, many schools that use RA/RJ, still rely on punitive disciplinary methods and feel that RA/JA are not firm enough. In addition, teachers stated that RA/RJ oftentimes didn't match up with the school's discipline policies and weren't sure how they would work in challenging behavior situations. Fay and Funk's (1995, p. 26) proactive Love and Logic system is based on three basic rules. These three rules are 1) Use enforceable limits; 2) Provide choices within limits; and 3) Apply consequences with empathy. The authors have used a multitude of research on discipline and practical experiences to design this behavior system. I also read about the Positive Behavior Support (PBS) system, which is a three-tiered approach for school-wide, classroom/small group, and individual behavior supports. Morrissey, et al. (2010) described the need for more proactive discipline approaches. "Traditional reactive approaches to discipline are repeatedly failing to improve the behaviors of many students, including students from diverse populations and with exceptionalities" (Morrissey, et al., 2010, p. 27). Based on the research that they studied, they found that PBS tends to work well in both elementary and middle schools. The authors conducted a case study to see how well PBS worked in a high school setting. The findings were hopeful as the rates of office discipline referrals dropped after implementing PBS. The authors however, caution readers that more research needs to be done in order to generalize the findings.
Based on all the research articles that I read, I agree that we need multiple discipline systems and strategies to meet the needs of all students. I feel that teachers should have the opportunity to learn about and use more research based proactive discipline approaches and that school codes of conduct should reflect those approaches and rely less on reactive, exclusionary consequences. I think PBS is a great framework to use for overall school discipline. Within that framework, I see a place for different research based strategies such as behavior modification/assertive discipline, RA/RJ, and Love and Logic techniques. An important take-away that I got while researching was that a school should have clear discipline policies and approaches and that staff should model and directly teach the accepted behaviors. They should be more proactive than reactive and should be more about teaching desired behaviors instead of resorting to punishments.
Visionary Leadership Analysis (VLA)
Redmond Elementary is a diverse school with high academic standards. Based on assessment data, some students are highly achieving, and others are not making the gains that we would hope to see and that we strive as educators to create. The achievement gap is still alive and strong at Redmond Elementary. Even though the staff is motivated to help all students achieve and grow, something seems to be missing.  The missing piece that might just build an even stronger school community with all stakeholders and increase student achievement, could be the co-creation and continual focus on a school vision that all stakeholders can get behind and support. When everyone agrees on and values a common set of goals and beliefs, a path is created toward success.
---
Reflection
This class has been very helpful in increasing my understanding of the leadership standards and how they play out in the school setting. Because of this class, I plan to use the eight keys to the spiritual dimension of leadership as guides to my decision making and actions as a school leader. I plan to be collaborative and inclusive when creating, implementing, and evaluating a school vision. In this way, I will be creating a more positive school culture by working together with all stakeholders to create a common purpose. I plan to model a commitment to high expectations for students and staff, through collaborative practices, shared decision making, analysis of data and research, and continuous learning and improvement. Along with creating a positive school climate and culture, I plan to collaboratively monitor data to determine gaps in achievement and design programs and strategies to overcome the barriers to success.
---
References:
Houston, P. D., Blankstein, A. M., & Cole, R. W. (2008). Spirituality in educational leadership.    Thousand Oakes, CA: Corwin.
Owens, R. G., & Valesky, T. C. (2015). Organizational behavior in education: Leadership and     school reform. Boston: Pearson.
Mayworm, A. M., & Sharkey, J. D. (2014). Ethical considerations in a three-tiered approach         to school discipline policy and practice. Psychology in the Schools, 51(7), 693-704.
Alsubaie, M. A. (2015). Educational leadership and common discipline issues of elementary         school children and how to deal with them. Journal of Education and Practice, 6(13),         88-93.
Palardy, J. M. (1996). Taking another look at behavior modification and assertive discipline.         National Association of Secondary School Principals. NASSP Bulletin, 80(581), 66. 88-93.
McCluskey, G., Kane, J., Lloyd, G., Stead, J., Riddell, S., & Weedon, E. (2011). "Teachers are    afraid we are stealing their strength": A risk society and restorative approaches in school.            British Journal of Educational Studies, 59(2), 105-119.
Morris, R. C. (1996). Contrasting disciplinary models in education. Thresholds in Education,        22(4), 7-13.
Lewis, R., & Burman, E. (2008). Providing for student voice in classroom management:    Teachers' views. International Journal of Inclusive Education, 12(2), 151-167.
Fenning, P., Golomb, S., Gordon, V., Kelly, M., Scheinfield, R., Morello, T., & … Banull, C.        (2008). Written discipline policies used by administrators: Do we have sufficient tools of    the trade? Journal of School Violence, 7(2), 123-146.
Zeller, N., & Gutierrez, M. A. (1995). Speaking of discipline, … : An international perspective.     Thresholds in Education, 21(2), 60-66.
Fay, J., & Funk, D. (1995). Teaching with love & logic: Taking control of the classroom.    Colorado, United States: The Love and Logic Institute, Inc.
Morrissey, K. L., Bohanon, H., & Fenning, P. (2010). Positive behavior support. Teaching            Exceptional Children, 42(5), 26-35.